With grandparents on both sides of my family who were career church missionaries in diverse places like Nigeria, Japan, and the Navajo Nation, I was fortunate to grow up with an awareness and appreciation of different cultures and experiences. This early exposure led me towards the study of cultural anthropology with a focus on its application in rural development and migration studies. This is in turn led me towards work with the refugee community in the US which grew into a twenty-plus year career as a case manager, cultural orientation trainer, and intercultural resource developer.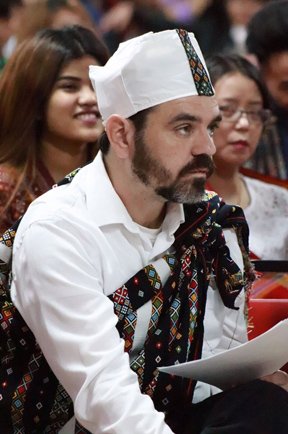 More than just a job, work in the diverse refugee community of Clarkston, GA has filled every part of my life over the years. I have seen various ethnic communities start and grow and change. I've shared in the local faith communities of many. I've walked with families through births and deaths and a host of other life transitions. I've shared a home with close friends from the Zotung culture of Burma and become part of their close-knit community. Throughout it all, I've learned a lot about how people adapt to new circumstances, retain traditions and connections back home, deal with trauma, and raise up a new generation in a different setting: all things I studies academically but only understood once involved with them.
The links below lead toward a (hopefully soon to be updated) overview of my academic studies, my job, and—most importantly—stories of the people and cultures I have had the chance to interact with over the years.
Refugees in America: Seeking Hope and Home
Photologs: The Somali Bantu, The Meskhetian Turks, and Ethnic minorities of Burma