Norah Jones: albums | selected side projects || back to music list
---
Norah Jones burst onto the music scene with her dreamy jazz-tinged single "Don't Know Why" in 2002. I was quite impressed at the time that such a remarkably different sound could do so well on the radio—slow, earthy, piano-heavy. Norah Jones's smooth and sultry voice was also hard to ignore. When she won a huge number of Grammies for her work, I went out and bought her first album and loved it. Her affinity for traditional country and folk music soon came to the fore in her second album and her outside collaboration with the Little Willies. More recently, she has become a strong songwriter with both continued songs in a smooth and dreamy vein as well as sharper more whimsical pieces.
---
Come Away With Me (2002) Most of this album is like the hit single "Don't Know Why"—piano-based with a smooth, sleepy quality that is informed by elements of jazz and blues. Norah's voice adds a lot to the mood of her work which is why her covers of honky-tonk songs by the likes of Hank Williams sound like totally new songs. It's a great album for relaxing on a lazy day.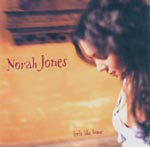 Feels Like Home (2004) Though it uses many of the same types of songs and moods, there's a little bit more of a "down home" quality on this particular album as evidenced by the bouncing bass on "Sunshine" and the upbeat duet with Dolly Parton on "Creepin' In". Though it did not garner as much recognition, the album is actually a bit more memorable in terms of its individual song melodies and lyrics. I really like the subtle intensity of "In the Morning" and "Toes".
Not Too Late (2007) On Not Too Late, Norah Jones builds upon her songcraft by writing or co-writing all the songs on the album. In addition to her now familiar jazz/traditional American-influenced style, she adds some other musical elements with nice effect. First, there are a number of songs in waltz-time such as the lilting "Wish I Could" or the nursery rhyme-like "My Dear Country" (actually an anti-Bush political statement) that provide a rich old world feel. At the same time, she adds several songs that make use of old-school soulful jazz with wah-wah horns and Hammond organ. Though the melodies are not as immediately catching as some past works, the album still provides an enjoyable listen and lyrically is filled with both instances of whimsy and sardonic wit.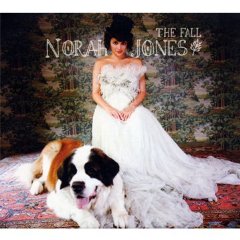 The Fall (2009) Norah's album The Fall opens with a much more electronic groove than any of her previous work and one worries that her signature sultry, slow sound may get lost in the mix. The third track "Light as Feather", however, makes it clear that there is still plenty of signature sound on this second entirely self-penned work. The song "Young Blood" is probably the best example of her how her style and a more upbeat pop mix together. Other favorites are "I Wouldn't Need You" and "You've Ruined Me". Some of the fun silliness of her previous album is found on the last songs "Tell Yer Mama" and "Man of the Hour".
Little Broken Hearts (2012) I'm not sure why Norah felt the need to do something totally different but in teaming up with producer Danger Mouse she certainly did. The album has her words and melodies at its base but they get lost in a reverberate drowsy haze of electronic treatment. I think that would have been interesting for one song (the production lifts the song "Happy Pills" well) but having the whole album of it makes for a murky overall sound, especially since Jones largely penned subdued and melancholy melodies for this album. Most of the songs thus don't stand out; after a few listens, I would recommend "4 Broken Hearts" and "Out on the Road" (which not surprisingly have the lightest electronic touches of the album.)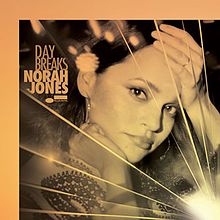 Day Breaks (2016) Day Breaks marks a kind of return to Jones' debut—an album of largely slow, jazz-infused songs with lots of keyboard—but has much less of the sleepy, dreamlike feel of Come Away with Me and more of a sassy, finger-snapping jazz. I would characterize it as an album to listen to for a feel as a whole rather than as a set of individual songs. That said, one song that does stand out for me is a cover of an old autobiographical Neil Young song called "Don't Be Denied" which Jones turns into an inspirational anthem of the resolve of a girl overcoming a rough home life, bullying, and trials on the road. Overall, I am much happier with this album compared to her last one.
Begin Again (2019) This short album is a bit odd, especially its opening which is dark and amelodic. Many of the songs are moody and hard edged though also fuzzily treated. It's hard to enjoy it though I guess the song 'Uh Oh' is definitely interesting.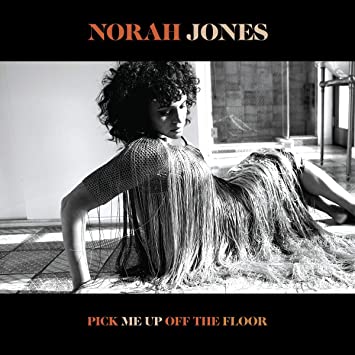 Pick Me Up Off the Floor (2020) I was very much looking forward to the release of this album which promises to return to Jones's piano jazz roots but the sound of the album reminds me more of the Day Breaks than the softer Come Away With Me. There are not many songs that stand out as particularly catchy on this one. Instead, it's another light and relaxing listen as a whole–except for the occasionally jarring sound of songs like "Were You Watching?". My favorite songs of the album are the more country tinged "I'm Alive" (though it's admittedly similar to many of her past works) and the jazzy "Say No More".
---
The Little Willies (2006 – by The Little Willies) Back in 2003, Norah Jones and several other musicians got together simply to have the chance to play some of the old American music they enjoyed. Calling their off-the-cuff group "The Little Willies", they played covers of old songs by Hank Williams and Willie Nelson that proved to be quite a success. After several rounds of this musical camaraderie, the various artists decided to get together and record a number of songs for an album. Hardly surprisingly, Norah Jones stands out as a lead vocalist in this work. The rest of the lead singing is shared with Richard Julian. Though not live (as was apparently planned), this album still captures an air of fun and laid back musicianship, evincing a group of people having fun playing music they like which was the whole reason the group got together in the first place.
…Featuring Norah Jones (2010 – compilation)This album is a collection of numerous songs by other artists on which Norah Jones was asked to join as either a featured singer (along with a few of her projects that were collaborations with others). There's not necessarily anything to rave about on the album but it is quite interesting to Jones's voice put to use in the midst of rap songs and such.
For the Good Times (2012 – by The Little Willies)The second outing of the Little Willies collaboration is just as good if not better than the first; an album chocked full of fun old songs and twangy guitar. I love the fun lyrics of "Foul Owl on the Prowl" and Norah is great on the feisty Loretta Lynn cover "Fist City" and absolutely shines with her haunted plea on Dolly Parton's "Jolene".
Foreverly (2013 – by Norah Jones and Billie Joe Armstrong) This one surprised me a bit—a fairly straightforward cover of a 1958 Everly Brother's album by Norah Jones….and Billie Joe Armstrong lead, singer of Greenday! Apparently, he's enough into roots music to have initiated this project and had the foresight to ask Norah to be his duet partner for it which makes the sound much more interesting and authentic. A nice slow and folksy listen. I especially like the rock-a-billy "Oh So Many Years".
| | |
| --- | --- |
| Don't Know Why | Come Away With Me |
| You've Ruined Me | The Fall |
| Tragedy | Day Breaks |
| Wish I Could | Not Too Late |
| Sunrise | Feels Like Home |
| Happy Pills | Little Broken Hearts |
| Light as a Feather | The Fall |
| In the Morning | Feels Like Home |
| One Flight Down | Come Away With Me |
| Don't Be Denied | Day Breaks |
| Creepin In | Feels Like Home |
| Thinking About You | Not Too Late |
| Stuck | The Fall |
| I'm Alive | Pick Me Up Off the Floor |
| The Sun Doesn't Like You | Not Too Late |
---