Ibrahim Ferrer: Ibrahim Ferrer
As a featured singer in the Buena Vista Social Club (a collaboration of several old Cuban musicians from the days of Desi Arnaz), Ibrahim Ferrer later had the chance to shine in his great debut solo album of Cuban music, with both slow dance numbers and lively rhumbas, sung in his broad gleaming voice.  Unlike the backroom live-recorded feel of the larger group's work, Ferrer's album is more polished but just as rich in rhythm and sound. My favorite is his duet with Teresa García Caturla called "Marieta"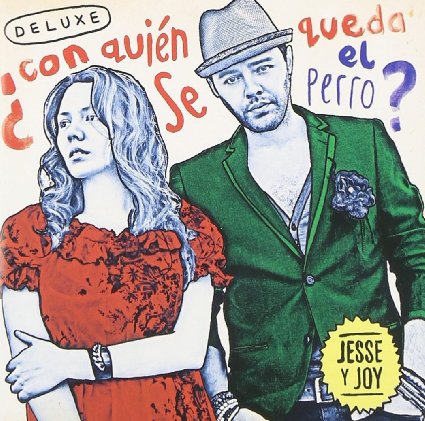 Jesse y Joy: ¿Con Quién Se Queda El Perro? (2011)
Jesse & Joy are a brother and sister duo from Mexico that have become very widely popular Spanish language stars. Their music is a mix of modern country and singer-writer ballads with elements of their Mexican roots occasionally mixed in. They both play and write, but it's Joy's strong clear voice that carries the very catchy songs.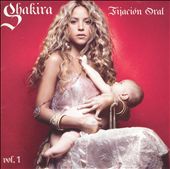 Shakira: Fijacion Oral (2005)
She made a name for herself abroad with English versions of her hits but I prefer to hear Shakira in her native Spanish, especially as it complements the driving Columbian beat of hits like the amazing "La Tortura". However, most of her Fijacion Oral album is slower with very pleasing Europop-ballads—even opening up with lines of French that made me think that I'd gotten the wrong album at first–but it still has a bit more Latin flavor than it's English companion album.
---