Switchfoot: albums | side projects|| back to music list
---
I began following the music of Switchfoot when they made the big leap from an independent band to a more produced and crafted major label group. The move, though ultimately temporary, seems to have done them well as the quality of their sound grew and they began to achieve radio hits all across the dial. Still, I finally went back and found their earlier albums to be just as solid. They are above all a West Coast guitar band but this is tempered by consistently melodic tunes and catchy choruses and a seeming underlying appreciation for simpler acoustic as well. Also quite distinctive is the gruff yet earnest voice of lead singer Jon Foreman. Even more importantly, the lyrics of their songs are always solid–often challenging the younger generation to be active and engaged, not to be satisfied with the trappings of life and society, and to wrestle with deeper questions of meaning and purpose. They consistently have very interesting, even poetic, turns of phrase in their songs.
---
The Legend of Chin (1997)
Listening to this album retrospectively, you can tell that the group was just getting a start (albeit a strong one with a well-known producer) as there are some youthful excesses such as goofy opening shout-outs and the songs are not particularly catchy. There is also an unusual amount of songs about romance and relationships compared to the more socially conscious of their later works, showing that songwriter Jon Foreman was also still finding his footing. Nevertheless, the album already showcases very tuneful melodies, energy, and cleverness that are a hallmark of the band and is not at all a bad freshman album.
New Way to Be Human (1999)
With this album, the band hit it stride. Very good melodies, serious themes, a nicely tempered balance of energetic guitar and light acoustic (indeed I find it's one of their few albums that doesn't have some clunky elements that interrupt listening at some point). Foreman's clever writing on the also gets in gear with "Company Car" where an outwardly successful speaker posits "I've got hotels on Park Place and Boardwalk and two hundred bucks" but "have I won monopoly to forfeit my soul?" If I had heard this album at the time, I probably would have been a fan of the group much earlier on.
Learning to Breathe (2000)
For me, this album is a bit of a misstep as the group apparently tries to beef up their guitar-shredding credentials with several raucous numbers as well as introducing some of the over-the-top vocals that can occasionally plague their albums. Without flowing melodies, the album doesn't gel well over all, and it was sampling songs from this album that initially kept me from even looking into Switchfoot's early work thinking I wouldn't like it. Still, it was this album that would eventually get Switchfoot noticed by and taken into the bigger labels that would carry them to more acclaim and give them wider exposure.
Beautiful Letdown (2003)
After a run of independent albums prior, Beautiful Letdown was the first album of Switchfoot to reach a broad base of popularity. This mainly comes from the bigger production that a major label gave them (some songs are retooled versions of their previous work) which showcases well their mix of brandishing guitar, good melody, and broad vocal. At its heart, though, the album is still largely surfer rock full of guitar riffs and the like—but much more layered. I was first attracted by the lyrics of "Meant to Live" and other songs on the album that push the idea of looking for more purpose in life.
Nothing is Sound (2005)
This album contains a number of nice individual songs with bright but thoughtful melodies like "The Setting Sun" and "Golden". Lyrically, the group broadens their theme of encouraging a discontentment with status quo ("Happy is a Yuppy Word" and "Easier than Love" and "Lonely Nation") but presents it with a lot of hope for the future and encouragement to stand together ("Stars", "We Are One Tonight"). Still a lot of guitar underneath but much more enjoyable tunes.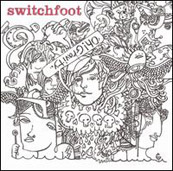 Oh! Gravity (2006)
Coming with a little more grit, the group offers an album of songs that are a bit more lively and insistent in style, but overall this is much more of a summer fun album than their earlier ones. They also experiment a bit more in sound and rhythm. Thematically, they continue to deconstruct the norm ("American Dream" and the very interesting "Dirty Second Hands") and Foreman adds a bit of artful mystique with his seemingly dream inspired "Faust, Midas, and Myself".
Hello Hurricane (2009)
A much more varied and nuanced sound on the album complements a bit of a darker mood as many of the songs express a bit of questioning and unanswered dissatisfaction in the face of troubles. There are still some nice sentimental numbers of course ("Your Love is a Song") and the broader idea is that of standing strong despite the hurricane storm. The album has a more consistently melodic and even-flowing feel than many of their works and is one of my favorite of their albums as a collection.
Vice Verses (2011)
With a bit of harder edge, this album seems to draw musical inspiration by hailing back to nineties rock, especially on songs like "The Original" and "Rise Above It". Not as enjoyable a listen as their prior work, there also some real oddities like the half-spoken "Selling the News" and "The War Inside". The overall theme follows from that of the title song, a bit of an angry meditation on the frustration of constantly combating wrongful desires and slip-ups that get in the way.
Fading West (2013)
A very strong album from the group and quite possibly their best ever in terms of memorable tunes, solid production choices, song variety and quality. It's songs fall right in line with current tastes of a wide variety from Coldplay-style anthems ("When We Come Alive"), full-out grungy rock ("Say It Like You Mean It"), more contemporary electronic beats ("All or Nothing at All"), and 80s throwback ("Saltwater Heart"). It probably has the least examples of garage rock guitar sound of any of their album but that makes it a more enjoyable listen for me. Very catchy and enjoyable and if they were more mainstream would probably produce a lot of great singles.
Where the Light Shines Through (2016)
It would be hard for the group to top their previous album which I consider one of their best, so I was not so disappointed to find that their album Where the Light Shines Through was not as immediately catchy. They returned to the producer of The Beautiful Letdown to tap into the energetic spirit of that break-out album but they also try several new sounds that don't work (especially their collaboration with popular Christian rapper Le Crae). Oddly, the most melodic and inspirational songs are included as bonus tracks which presumably means that not everybody purchasing the album would have them. (I really like the anthemic singalong "When Was the Last Time".) Other than that, the best songs on the album are less message oriented and more just fun, dance grooves (like the funky "Float" or the odd "Bull in a China Shop"). A mixed bag over all but still enjoyable to listen to.
Native Tongue (2019)
This album is great return to form with some very strong songs with good melodies and interesting elements. In my opinion, they should have had let the percussively rich title song be the opener to start with a bang. As it is, you have to get through a bit of a mundane song first before the album really ticks up. (If it started and finished stronger, this might have taken over as my favorite album of theirs.) Several nice songs follow including the odd "Dig New Streams" which takes a few listens to grow on you but then is quite nice with its 'New Orl-eens" horns, a great duet on "The Hardest Art", the softly anthemic "Oxygen" and "Wonderful Feeling", and fun danceable rhthyms on "We're Gonna Be Alright" and "Take My Fire".
Interrobang (2021)
Switchfoot never seems to slow down in terms of putting out new music. Musically, it's a fairly straightforward album full of driving songs with lots of hazy reverb and a few slower thoughtful ballads. Lyrically, the album has a lot of songs that focus on responding to the disunity we see in the world today. Probably my favorite song of the album is "I Need You to Be Wrong" just because of it's different and interesting percussion. I also like the funny word play used throughout the song "Lost 'cause"
---
Fiction Family (2009)
Lead singer Jon Foreman does quite a lot of side projects and solo work outside of Switchfoot's norm. He paired with Sean Watkins of the folksy band Nickle Creek to create a side project 'group' they eventually called Fiction Family. The album they released was a somewhat experimental album of largely acoustic songs. The wonderful "When She's Near" is well worth the purchase of the album itself. The rest of the songs are an uneven mix of rhythmic acoustics (largely sung by Watkins) or interesting oddities.
Fiction Family Reunion (2012)
A bit more melodic follow-up to the previous pairing of Foreman and Watkins with the same sense of fun and experimentation. No melodies are quite as immediately captivating as the previous release's single, but the dream-like haze of "Avalon" is pretty catchy and several songs are just funny and endearing ("Just Rob Me" and "Reality Calls"). Overall a stronger album than it's predecessor.